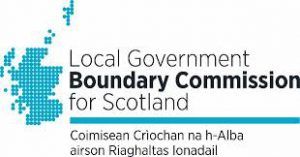 The Local Government Boundary Commission for Scotland has begun public consultation on proposals for councillor numbers and ward boundaries in North Ayrshire council area. The consultation will run until Tuesday 26 January 2020.
The Commission wants members of the public and local communities to give their comments on the proposals so local views can be considered as the Commissions develop its final recommendations for Scottish Ministers.
The Islands (Scotland) Act 2018 allows the use of one or two member wards, in addition to the existing three and four member wards, where a ward includes an inhabited island.
The recently introduced Scottish Elections (Reform) Act 2020 has also allowed them to consider mainland wards of between two and five members.
The Commission conducted a consultation on its proposals with North Ayrshire Council from 16 July to 30 September 2020 and is now beginning a 12 week public consultation.
The current review covers the number of councillors on the council and the number and boundaries of wards for the election of those councillors.
The proposals for public consultation in North Ayrshire recommend 33 councillors, across nine wards.
They expect the recommendations, if accepted, to be in place for the next local government elections in May 2022.
The Consultation can be accessed using the link below:
https://consult.lgbc-scotland.gov.uk/reviews/north_ayrshire_council_public_consultation/