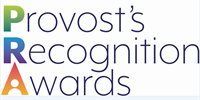 The Provost's Recognition Awards will recognise those inspiring and influential groups/individuals who have made a difference in each of our six localities.
North Coast and Cumbrae
 Garnock Valley
Irvine
Kilwinning
Three Towns
Arran
Award categories
Community Group of the Year
Citizen of the Year
Young Citizen of the Year
Special Achievement Award
You can nominate online now.
The closing date is 12 noon on Friday 20 March 2020.
Nominations will then be shortlisted by the Provost and judging panel and there will be three finalists in each category in all six locality areas. The public will then vote for the person or group they believe is most deserving of an award.
All finalists will be invited to attend the Award Ceremonies in their area, when the winners will be announced.