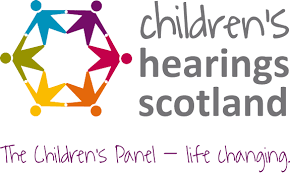 Become a volunteer Children's Panel Member!
The qualities you use every day are exactly what Scotland's infants, children and young people
look for in a Panel Member.
Children's Hearings Scotland is looking for people who care about making a difference in the lives of children attending hearings in Scotland. A Panel Member's role is to listen and make legal decisions with and for infants, children and young people, and to ensure that the young person is at the heart of every decision taken. As a volunteer you can make a real difference in your local community.
The closing date for applications is Wednesday 9th February 2022. For more information on the role, local information for Ayrshire and to apply visit: Panel Members (chscotland.gov.uk)
The Team  are also holding a local online information evening via Teams on Tuesday 1 February 2022 from  7.00 – 8.30pm.   To book a place at the online event please email:  Ayrshire-AST@north-ayrshire.gov.uk